We live sustainability in all its facets
That drives us and sets us apart from the competition. With our well-known trusted brand Frosch, we are demonstrably the most frequently named brand when it comes to sustainability. And rightly so. As an environmental pioneer, we set innovative standards and adhere to integrally sustainable production principles, from our buildings and facilities to ingredients and packaging.
For us as a family-owned medium-sized company, integrally means so much because we see and work with all the links in the value chain right on our site in Mainz.
With our initiatives, we take responsibility for what lies outside our company and work to make an environmentally aware lifestyle a reality for the majority.
We are convinced that this is the right way—for our company, our society and future generations.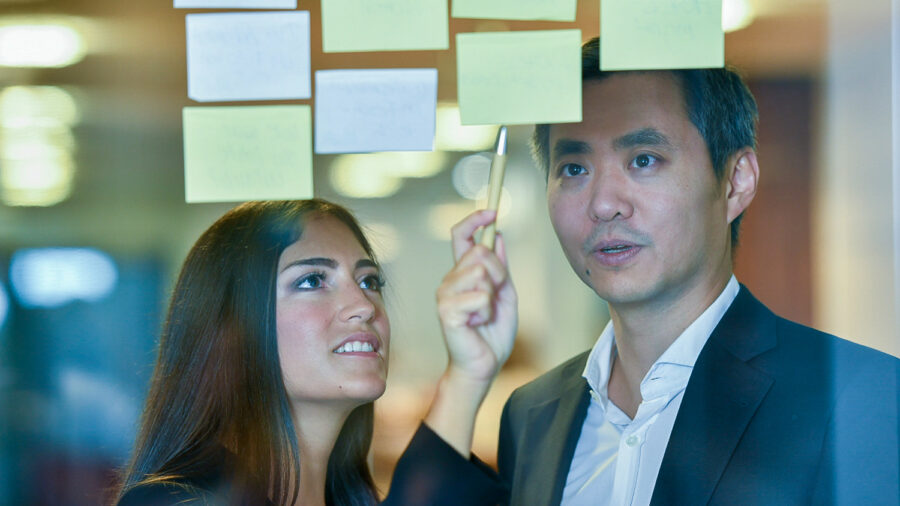 We know what we want and act accordingly
Our definition of sustainability goes way beyond environmental protection. At our seven sites we offer about 1,200 employees secure, varied and future-proof jobs and high-quality vocational training. We  show appreciation in our team and foster our community, trustful communication and learning from each other.
This way of interacting is an important part of our corporate philosophy and a critical factor in our jointly achieved success.
Is sustainability something that drives you too? Then we should get to know each other.
"We want to make a significant contribution to the conservation of our natural environment. To that end, we live in an outstanding energy-saving circular economy for climate protection and biodiversity conservation. We encourage and challenge our employees to help us reach this goal according to their own personal needs and abilities."
Jobs with meaning and many advantages

Secure future
We offer you a secure job and a company pension plan. Most of our employment contracts are open-ended and subject to collective bargaining.


Continuing Education & Careers
Regular feedback and personal development plans ensure that you can grow personally and professionally in our company.


Sustainable Mobility
Would you like to be sustainable on the road? We're happy to lend our support. We offer you a Jobticket or Jobrad and free charging stations for electric autos at some of our sites.


Events
Our tremendous team spirit can be seen after work too. We are happy to meet up, keep in touch with colleagues and have fun together.

Family
We offer a variety of part-time models along with flextime and scheduled shift work so that you can coordinate working hours with childcare.

Health
Because your well-being is important to us, we regularly send you offers of support aimed at keeping you healthy. In addition, a company doctor is available to you at some sites.

Discounts
We surprise you with a free product every month and offer you discounts on products in our factory outlet.

Social Responsibility
You'll find like-minded people here! Many people who take their social responsibility seriously work with us. In their free time too they are engaged in activities that promote a sustainable way of life.

Long Length of Service
Our average length of service is about 15 years. We do everything in our power to make sure our new team members quickly feel comfortable with us and can't possibly imagine a better job.
This is just a small insight into our benefits, which vary depending on the location or company. You will find the benefits tailored to your job in the corresponding job posting.
#sustainablecareer at Werner & Mertz
High-quality training in which you learn a lot about sustainable business – is that what you see in  your future? Then apply to us! We train people in commercial, technical and scientific fields. We provide you with extensive technical knowledge and develop your social competence. If you are a motivated career starter or an experienced professional planning your next career move, we support and encourage you to assume responsibility for projects and your personal development.