Our Recyclate Initiative for clean oceans
If we don't act fast, the world's oceans will hold more plastic than fish (by weight) in the year 2050. That shocking news from the Ellen MacArthur Foundation made its way around the globe back in 2016.
However, if we handle it properly and keep it in a cycle, plastic can be one of the most sustainable materials of our time.
Werner & Mertz has long been working toward establishing a functioning circular economy. We recognized early that sustainability is not limited to the product itself, but is applicable to the packaging as well.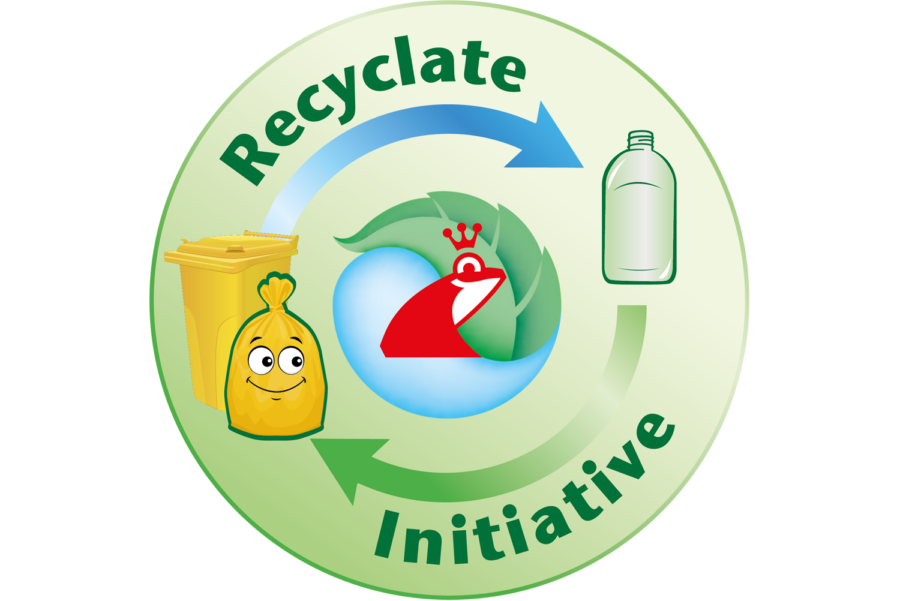 Obtaining used plastic from the Yellow Bag for high-quality re-use
In 2012 we therefore launched the Recyclate Initiative with the goal of obtaining used plastic from European household waste collections like the Yellow Bag and reprocessing the material for high-quality re-use. In cooperation with our partners along the entire value chain, we have produced equally valuable packaging with recyclate that comes from energy-saving mechanical recycling.
Since then our packaging has been made of 100% recyclate with 50% to 100% from household waste collections like the Yellow Bag and the rest from European deposit bottle collection. The environment benefits in two ways from plastic recycling. For one, recycling prevents the pollution of land and sea and, for another, it conserves natural resources by eliminating the need to produce new plastic from crude oil. In the process we reduce the carbon footprint of every single product and thereby actively contribute to climate protection.
Moreover, we act at social and political levels, advocating the use of high-quality plastic recycling and increasing awareness of our effective solutions which can be implemented immediately for direct effect.
In the meantime, we have been recognized as a Best-Practice example for recyclable packaging. Our innovations within the scope of the Recyclate Initiative have earned several awards.
Chronology of our Recyclate Initiative
You'll find more details about our Recyclate Initiative here: