Frosch Store and Werner & Mertz Factory Outlet
For a long time Werner & Mertz has felt closely connected to Mainz,  home to its corporate headquarters.
Here—in the Frosch store and the factory outlet—we show customers the wide variety of our many products.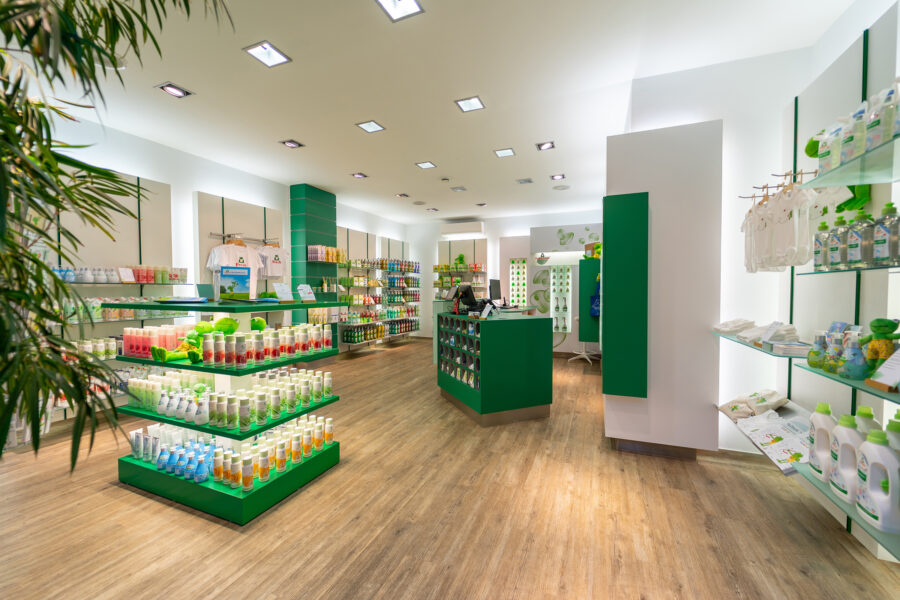 Frosch store in the heart of Mainz
At Schöfferstraße 6, not far from the cathedral, you'll  find the entire eco brand Frosch product range.
It includes the classic cleaning products, laundry detergents, soaps, shower gels, Frosch Baby products and Frosch Oase room fresheners.  gehören zum einen die klassischen Reinigungs- und Waschmittel, aber auch Seifen und Duschgele sowie Frosch Baby Produkte und Frosch Oase Raumerfrischer. Customers can look forward to products not sold in supermarkets or health & beauty aids stores, such as plush frogs, funny greeting cards, T-shirts and much more.
On top of that, customers will have the chance to test products before they are launched on the market.
Contact:
Frosch Laden
Schöfferstraße 6
D-55116 Mainz
Telephone: 06131 55 34 923
e-mail: froschladen@werner-mertz.com
Store hours:
Monday to Friday: 10 a.m. to 5 p.m.
Saturday: 10 a.m. to 1:30 p.m.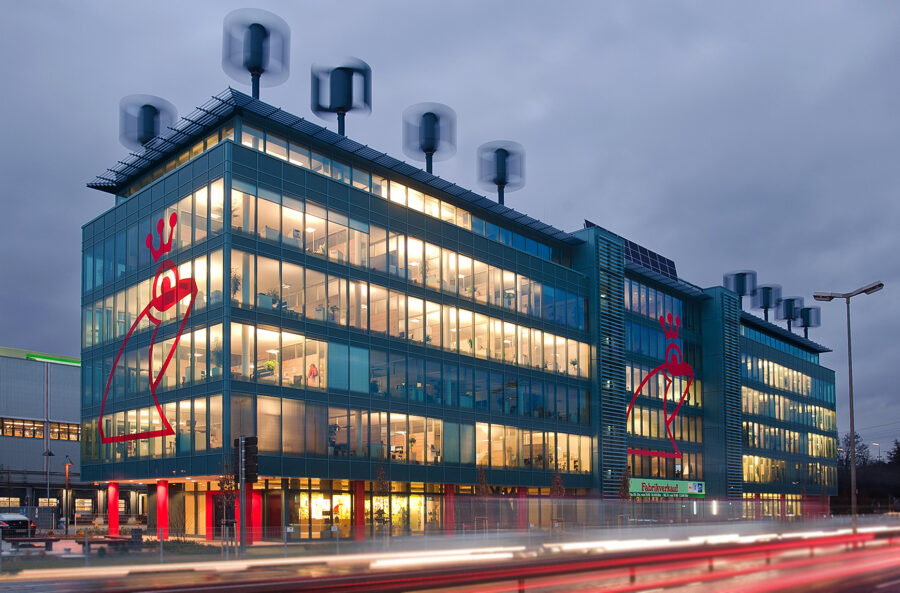 Factory Outlet Werner & Mertz in Mainz
In our factory outlet store on our Mainz site, you'll find a large product assortment of our brands such as the well-known Frosch and emsal along with Solitaire, saicara and an international selection of brand products.
Contact:
Werner & Mertz Fabrikverkauf
Rheinallee 96
D-55120 Mainz
e-mail: fabrikverkauf@werner-mertz.com
Hours of operation:
Monday: 9 a.m. – 4 p.m.
Tuesday: 9 a.m. – 4 p.m.
Wednesday: 9 a.m. – 12 p.m.
Thursday: 9 a.m. – 5 p.m.
Friday: 9 a.m. – 12 p.m.
The factory outlet is closed on the weekdays (e.g., Easter Monday, Whit Monday) of long holiday weekends.
Visitors' parking spaces are available in front of our main office building.