AuenLand nature discovery area
Wetland meadows are among the most species-rich natural habitats in Germany. They also bind CO2 and thus contribute greatly to climate protection. These are reasons why Werner & Mertz participates in NABU projects aimed at expanding and protecting regional floodplains. In one of those projects NABU acquired a field on the edge of the Rheinauen near Bingen-Gaulsheim, where the organisation is building the new NABU Rheinauen centre. The largest piece of the property has been developed into the "AuenLand" nature discovery area, which contains highly diverse species in small biotopes.
Several biotope exhibits have been set up in AuenLand to give visitors concrete ideas on how to use near-natural designs in their own gardens . Companies also can find new approaches for landscaping their properties.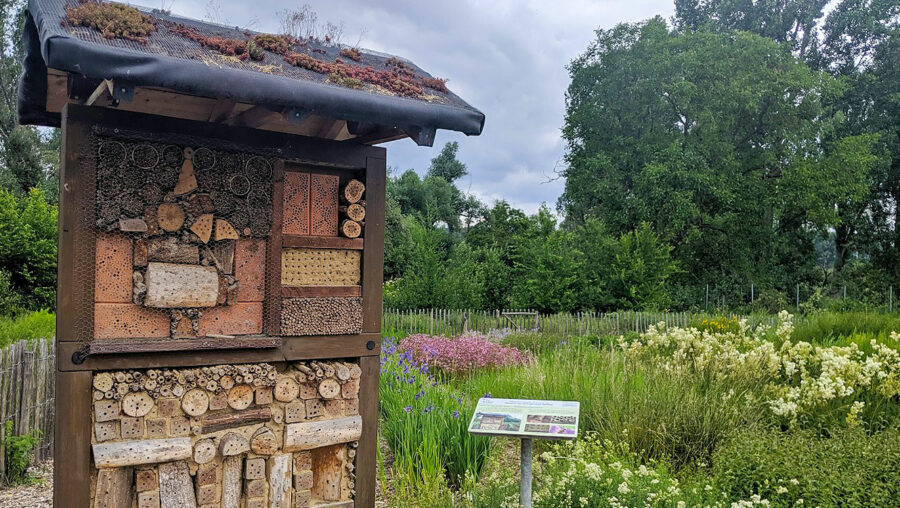 Small biotopes
There are other small habitats in the AuenLand, including a specially constructed wet trough. In the summer months in 2019, the trough was covered with plastic sheets to keep the water in small areas. Among other things, that allowed amphibian larva from the tree frog to develop. The nature discovery pond, measuring 25 by 15 meters, is home to different species of amphibians. In 2019, marsh marigolds and other wetland plants became established at the edge of the pond.
A dry stone wall provides a refuge and winter quarters for amphibians. Lizards also have been seen near the wall. Once all the construction work has been completed, sand lizards might settle in the nature discovery area, too.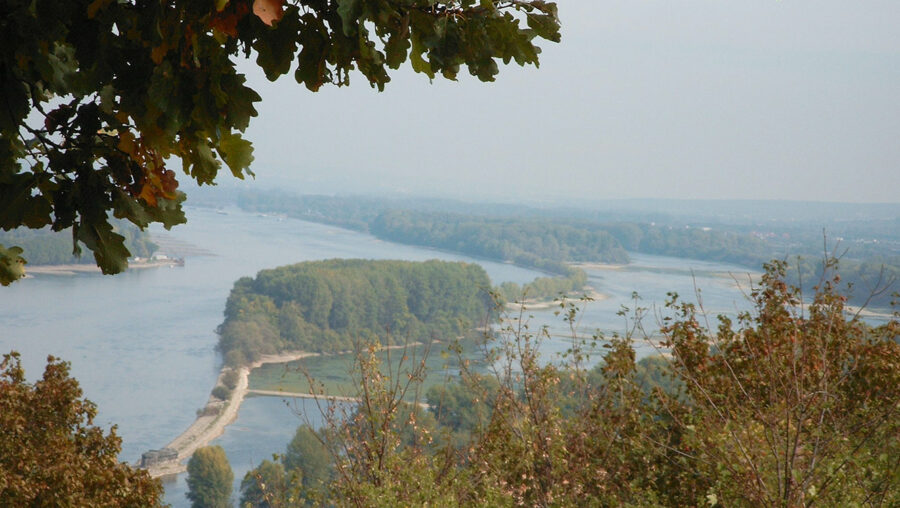 AuenLand also offers flowered areas with cultivated plants, a meadow orchard with sage and oat grass, a dry hill and wild perennial border next to a hedge whose fruits provide food for birds and other animals in autumn and winter. Several wild plant species are raised in a propagation station for rare plants. They can then be transplanted to increase species diversity in marshes or to landscape company grounds. A wild bee hotel is nearby to help the bees find their way to the wild plants in the station. Visitors are especially interested in the insect hotel and information about how they can integrate biodiversity in their own gardens at home.