Biological diversity on Mainz company grounds
Small biotopes can be created for animals and plants in home gardens or on company premises. As part of the project "Upper Rhine lifeline – wet to dry natural diversity," Werner & Mertz, together with NABU, worked out measures to increase biodiversity on our property.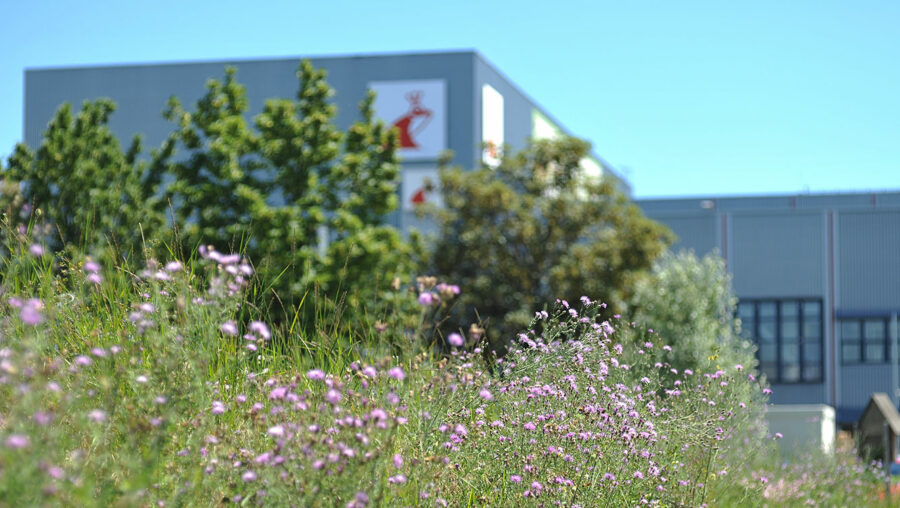 Those measures in detail:
set up three wild bee hotels,
change the frequency of mowing the grassy area near employee parking and elsewhere,
plant wild rose bushes,
establish unusual species acquired from NABU propagation station for rare plants,
install informative signs for visitors and
set up nesting blocks for wild bees.
The flowering areas on the Mainz site developed very well in 2019, according to observations.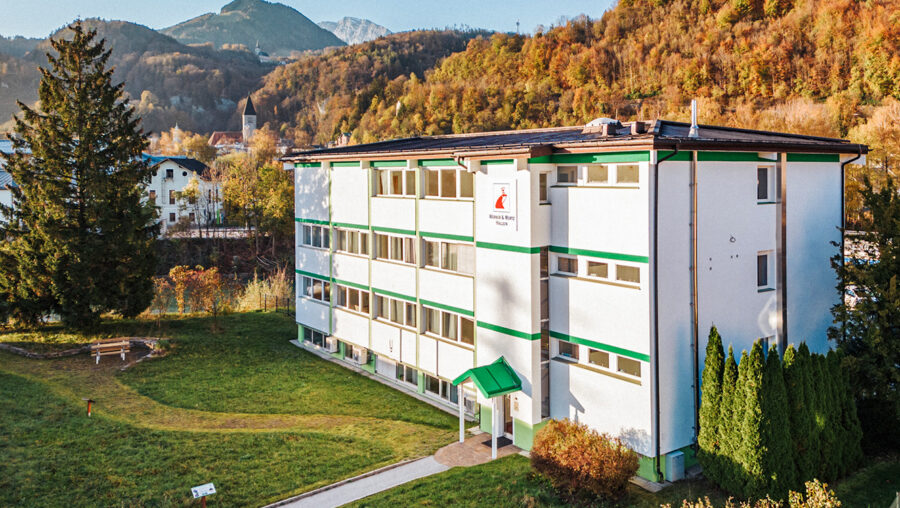 Near-natural company grounds in Hallein
Biological diversity also is promoted on our company site in Hallein. With the "Frosch and Wild Bees" project kicked off in 2016, Werner & Mertz Hallein contributes to the conservation of habitats for native and biologically-bred plant species. Additionally, all green areas on the property and two traffic circles in Hallein were redesigned to be bee-friendly. Since the beginning of the redesign in 2016, a wild bee expert has observed the development of the wild bee population. The success of the project can be seen and quantified.
The near-natural design resulted in a tripling of the number of species of wild bees to 27 within the first year. According to wild bee expert Johann Neumayer, it can be expected that altogether three to four times the number of bee species will appear.