New Frosch store in downtown Mainz now open
Store Team answers questions about products, circular economy and corporate philosophy
The Frosch mascots, human-sized plush frogs, welcomed consumers at the entrance to the store where customers could browse through the entire Frosch product range. Today at Schöfferstraße 6, the Mainz family company Werner & Mertz opened its own store for the well-known eco brand.
"I'm delighted that we are opening a 'jewel box' of a store close to the cathedral in Mainz, home of our headquarters," said Werner & Mertz owner Rheinhard Schneider. "Here we want to show the variety of our Frosch brand and have face-to-face conversations with our customers."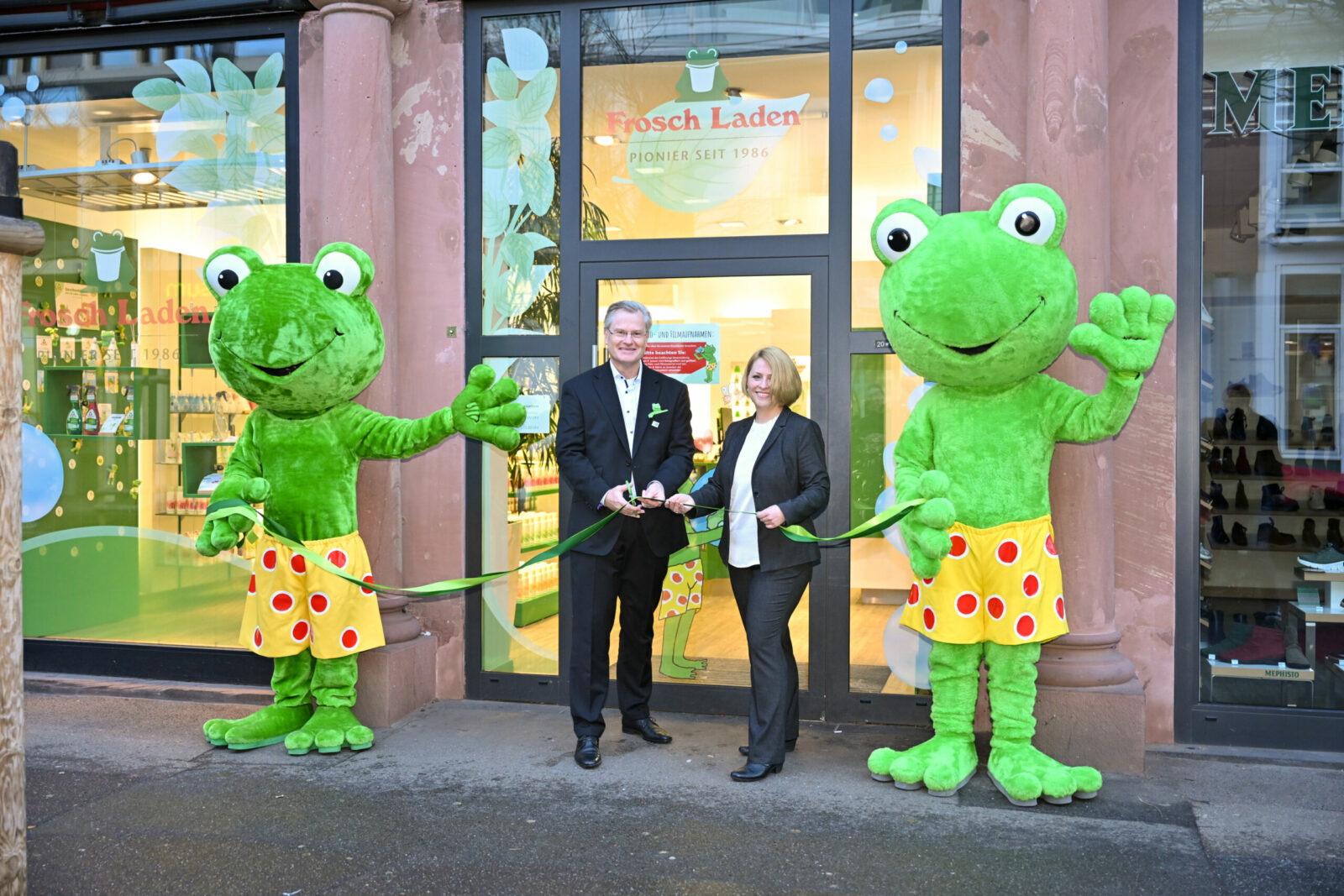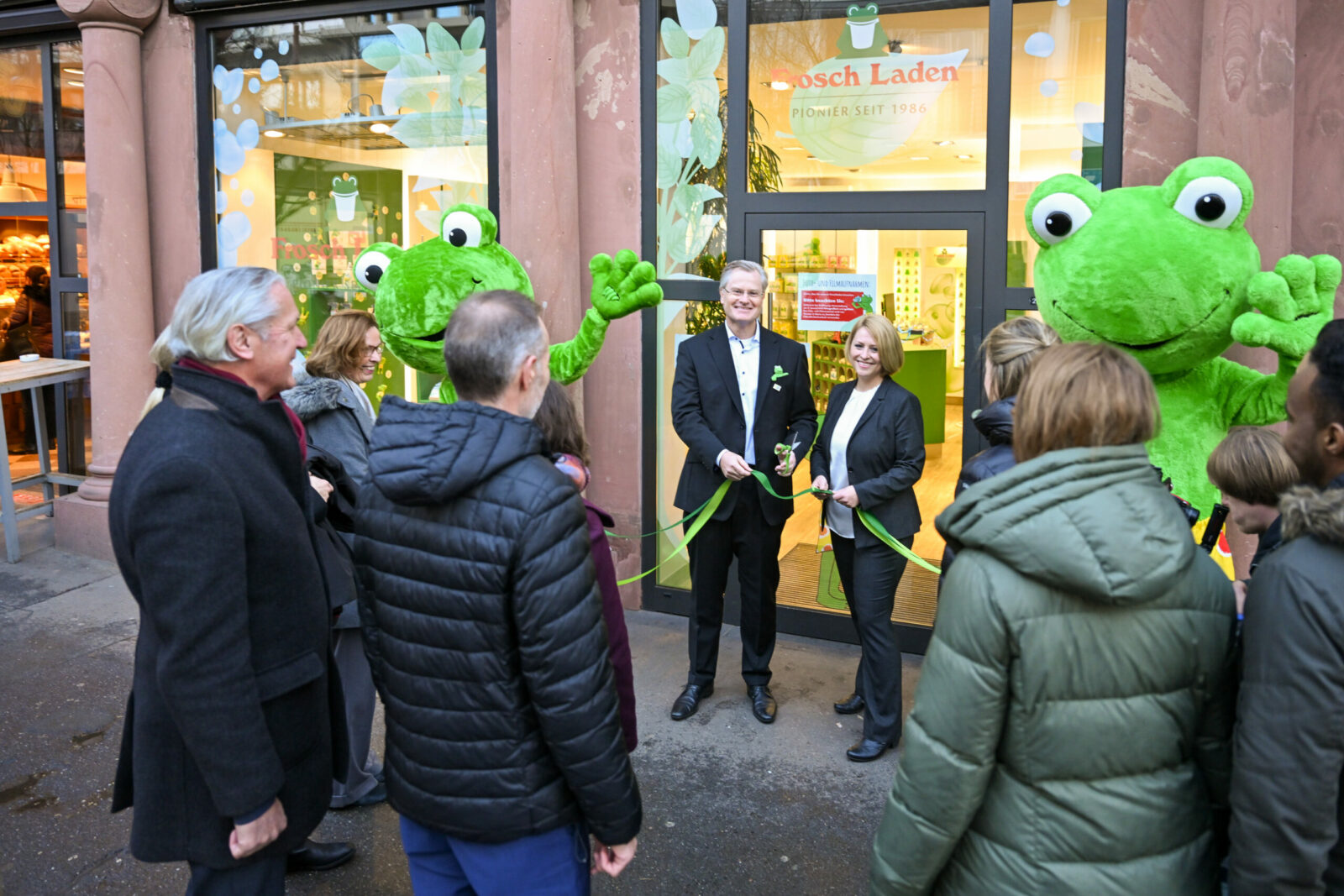 Mainz customers can try the new Frosch shampoo first
In addition to the standard Frosch products—cleaning products, laundry detergent, soaps, shower gels, Frosch Baby products and Frosch Oase room fresheners—exclusive Frosch articles, specially designed for the new shop, are offered for sale. Among them are funny greeting cards, baby onesies and magnets.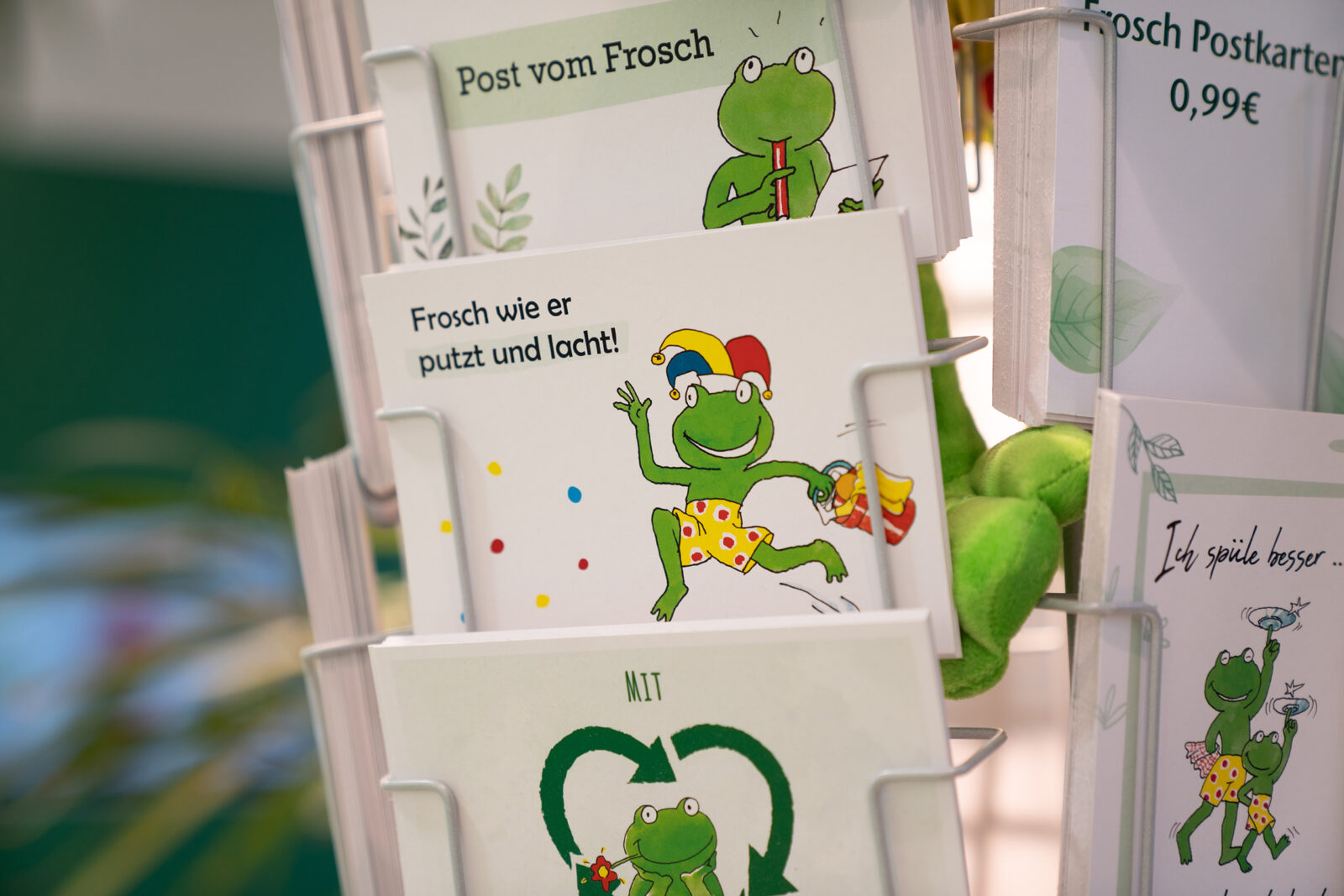 Customers also can look forward to discovering new products, which are first made available in the Mainz store. The trusted brand is now offering sustainable hair care products, specifically shampoo and conditioner with aloe vera or pomegranate scents. The formulas contain no silicone, parabens, SLES, EDTA or microplastic and their surfactants are made from plants cultivated in Europe. The packaging is ecological in keeping with the brand's integrally sustainable philosophy. Both bottles and tubes are produced with a high share of plastic recyclate and are 100% recyclable.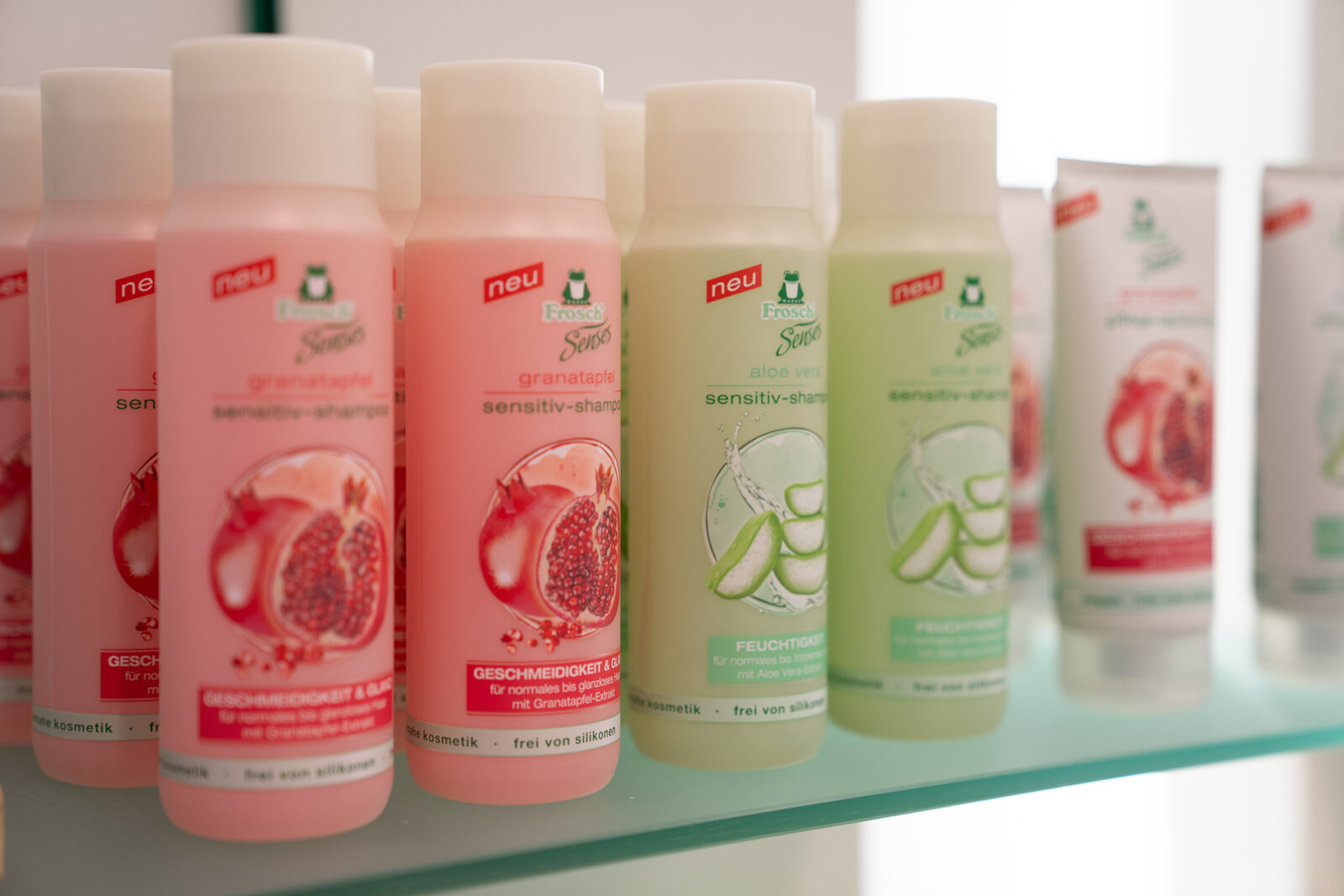 Store Team looks forward to conversations with consumers
The store's concept is very different from that of a supermarket or health & beauty aids shop because the focus is on communication with consumers. "Today we have already had many good conversations and have enjoyed the great interest shown not just in the products but also in our major topics of sustainability and the circular economy," said Store Manager Daniela Löv. Plans for the future include product tests and social media activities with visitors. "The store is a super chance to have direct contact with our customers, get feedback and answer questions. We intend to make the most of these opportunities," said Löv.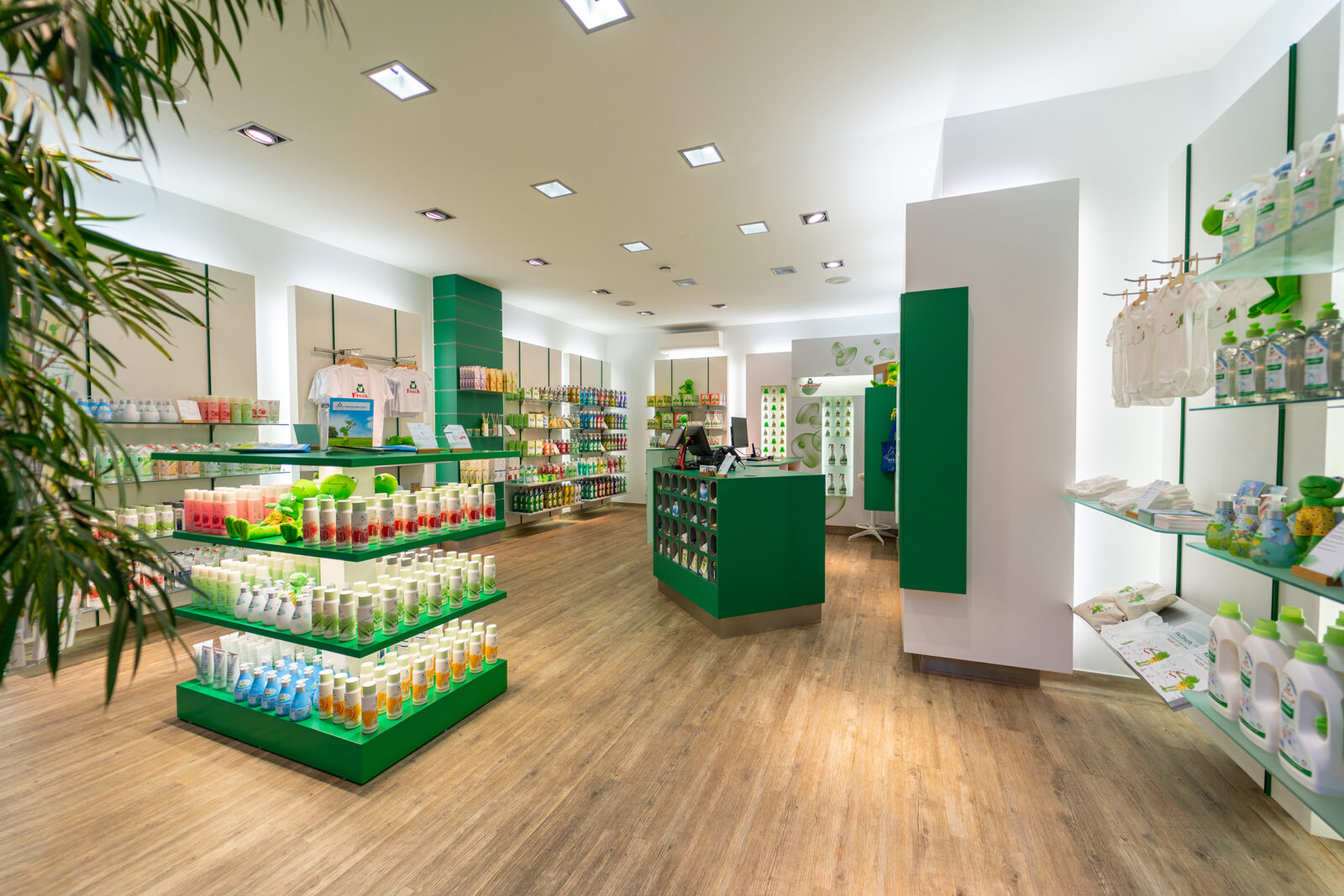 Opening hours for the new Frosch store:
Monday – Friday: 10 a.m. to 5 p.m.
Saturday: 10 a.m. to 1 p.m.