Together for sustainability
The management team in Hallein has a few new faces. Alexander Polster, the new managing director of Werner & Mertz GmbH & Co KG, took over leadership of the production plant of Werner & Mertz Hallein at the beginning of November. At the Hallein site, Florian F. Iro and Manuel Habicher assume responsibility for managing the sales units of Erdal GmbH and the Werner & Mertz Professional Vertriebs GmbH, respectively. A long-term managing director has retired.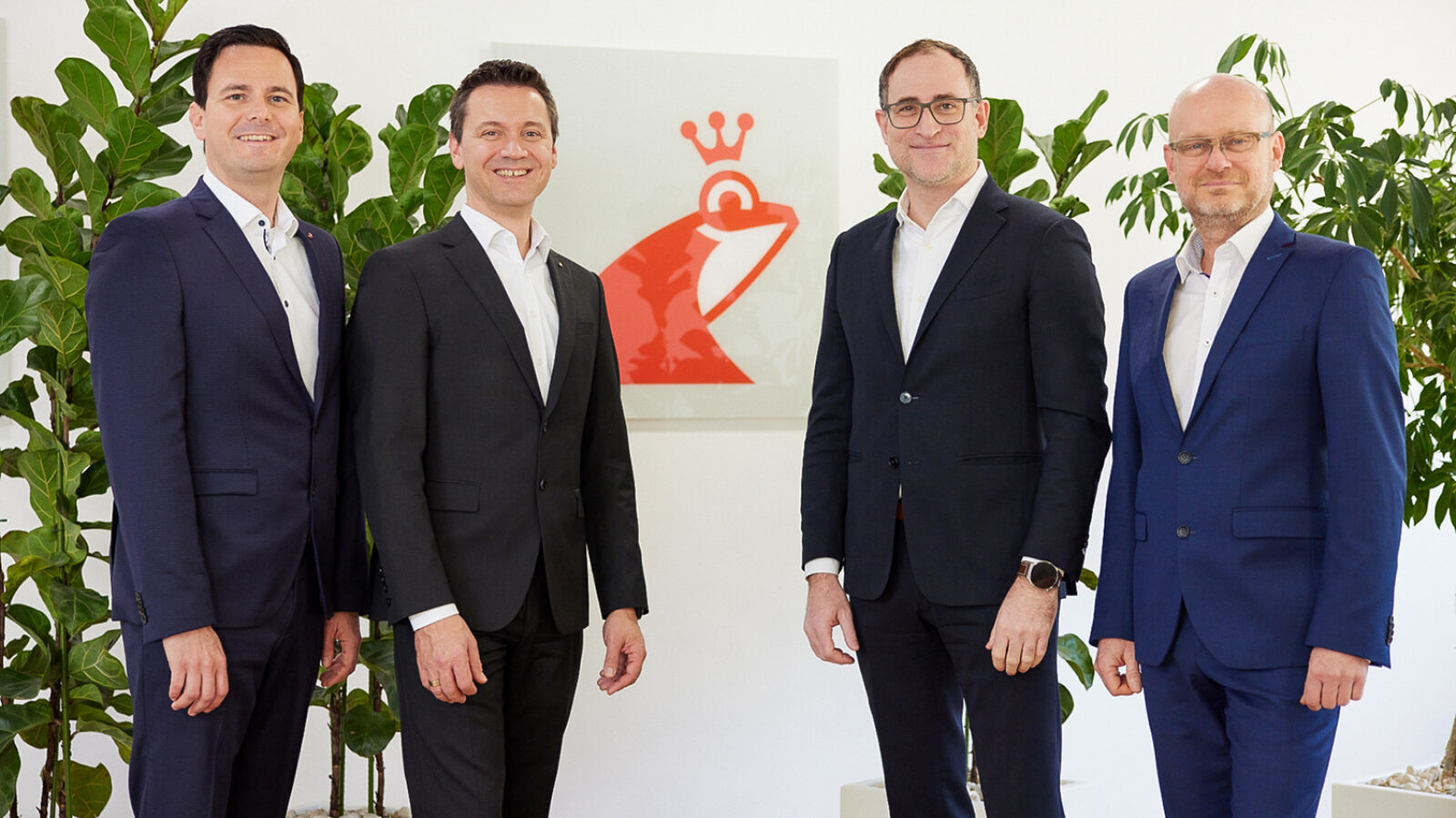 "We see ourselves as a driven management team with the shared overall goal of sustainability. Together we will continue the Werner & Mertz Hallein success story and set more milestones in innovation and the circular economy."
In Alexander Polster Werner & Mertz Hallein gains a highly qualified and experienced technician with a broad-based production background with industry-leading brand article manufacturers. Polster takes over the largest business area at the Hallein site. "Sustainability is a given for me, a part of my DNA," said the native Bavarian.
On 1 September 2022, Florian Iro started as the new managing director and successor to Franz Studener in the Austrian sales company of the Consumer Division. On 1 December, the incremental takeover of the agendas was completed and Iro assumed overall management of Erdal GmbH in Hallein. Franz Studener geht nach 36 Jahren im Unternehmen und 13 Jahren an der Spitze der Erdal GmbH in Hallein in den verdienten Ruhestand. The Salzburg native looks back on several years of brand article management and brings lots of export know-how to the job. "Switching to the eco segment was simple for me. It is an exciting and enormously meaningful task to increase awareness of our our brands and our philosophy. Especially in southeastern Europe, we have a lot of potential."
Manuel Habicher, who took over the Austrian sales company of the Professional Division in December 2021, said, "I'm very pleased to have been entrusted with the management of a company  recognized in the market as the leader and pioneer in the implementation of sustainable, forward-thinking concepts. Here sustainability is lived along the entire value chain."  In Habicher, Werner & Mertz Professional welcomes to the top a manager with extensive experience in the industry. He is responsible for sales areas in Austria and for related export destinations. Before his switch to Werner & Mertz Professional, Habicher was sales manager responsible for the food and beverage division and the machine division.
Ingo Frank, the fourth in the group, has now been with Werner & Mertz for 11 years, eight of which he has served in Hallein.