BOS Deutschland e.V. - A heart for orangutans
The charitable organisation BOS Deutschland e.V. (Borneo Orangutan Survival) has devoted itself to protecting the orangutans and their habitat in the tropical rain forest of Indonesia, which is home to a wide variety of endangered plant and animal species. Orangutans are seriously threatened by forest fires, hunting and the extensive clearing of the rainforest to make room for palm, eucalyptus and soy plantations. With local partners BOS defends the reddish brown great apes. The organisation also works closely with the Indonesian environmental protection agency to rescue orangutans illegally kept as house pets and to free them from palm oil plantations. The frequently orphaned animals are given medical care in two rescue stations and are later prepared in a "forest kindergarten" and "forest school" for their life in the wild. After their release, the rehabilitated orangutans live in protected areas for which BOS has acquired concessions.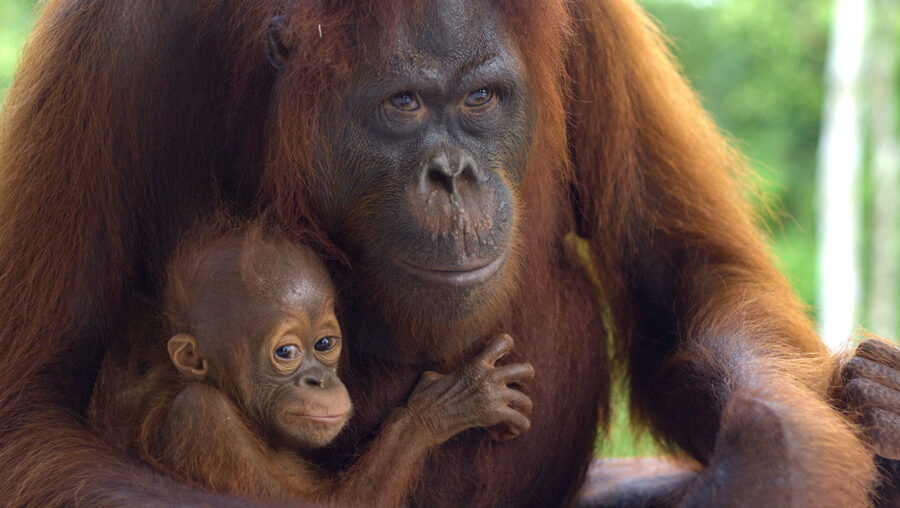 BOS also manages large rainforests in the peatlands and thus provides long-term protection to a wooded area of almost 800,000 hectares. As rainforests create a balance between warm tropical air and cold polar air, they have a climate-regulating effect which has global significance for CO2 compensation. So the reforestation of the rainforest brings lasting benefits to people, animals and the environment.
In addition, BOS provides environmental training for the protection of orangutans and distributes information kits with educational material for schools. The goal is to acquaint children and teenagers early on with important subjects such as the conservation of species diversity and environmental protection.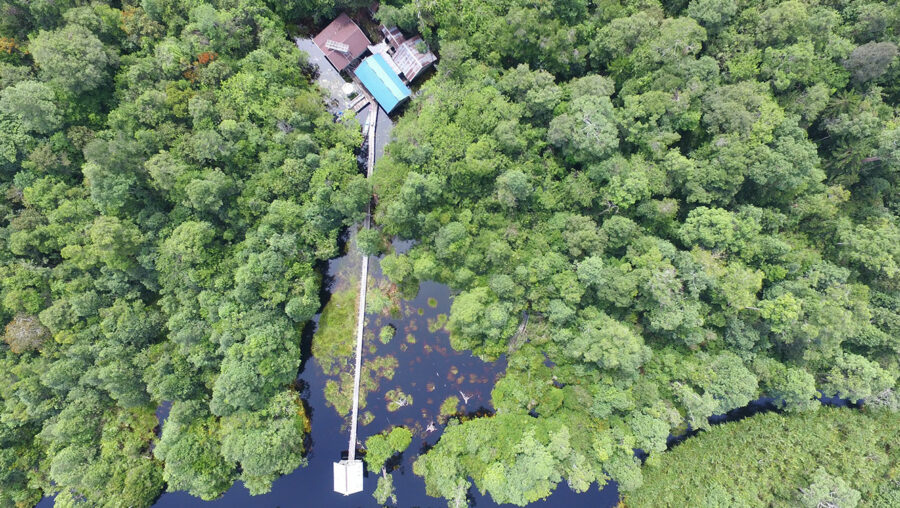 Long-term cooperation with BOS
Werner & Mertz entered into a long-term cooperation with BOS Deutschland in 2019. Over the course of the agreement, Werner & Mertz will support the BOS orangutan rescue centres on Borneo along with the reintroduction of rehabilitated orangutans and monitoring of animals returned to protected rainforests. The objectives of both partners are species protection on Borneo, maintenance and expansion of the orangutans' habitat and a mutually beneficial exchange of information regarding palm oil and surfactants.
Protection of the Mawas peatland rainforest
In September 2019, Werner & Mertz owner Reinhard Schneider received the German Environmental Award from the German Federal Environmental Foundation (DBU). He donated his prize money of 250,000 EUR to BOS Deutschland for the reforestation of the Mawas reserve, one of Indonesia's largest peatlands. Mawas is covered with a peat layer up to 15 meters deep where C02 and other greenhouse gases from the past 8000 years are stored. Mawas also is home to 2600 orangutans living in the wild and 48 other critically endangered species (including a recently discovered frog).
In the 1990s as part of a gigantic government-planned construction project, 4,000 kilometers of canals were dug to drain the swamp and clear the forest. The project was abandoned in 1998 and four years later the land was burned. What remains is a fire-threatened 70,000-square hectar area which continuously emits greenhouse gases.
BOS is working to stabilise the Mawas damaged eco system to prevent further forest fires. The plan calls for establishing the most valuable type of forest for the climate – a wooded peatbog – on the degraded wasteland. It should create a natural habitat for many endangered species, including orangutans, frogs and several types of plants. Among other things, the donation goes towards restoring 80 hectars of rainforest and planting 100,000 trees.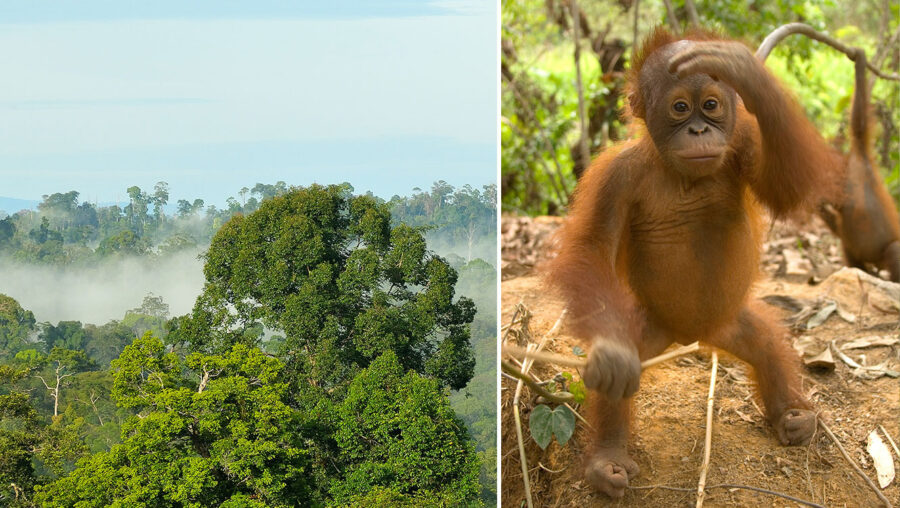 Our adopted Monita
Werner & Mertz recently adopted Monita, a young female orangutan. An Indonesian family found her alone in the forest when she was just three months old, shortly after she had lost her mother. BOS staff members soon took Monita into their care and gave her the security she needed. Little by little the young orangutan came to trust her caregivers. Now she is in the forest kindergarten, where she and her orangutan friends are being prepared for a new life in the wilderness.